Magic: The Gathering - Duels of the Planeswalkers Series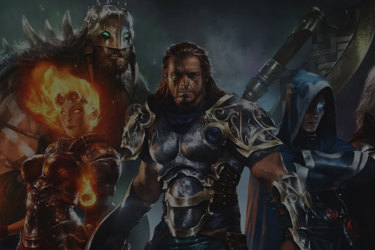 Developer
Stainless Games
Publishers
Wizards of the Coast / Microsoft Game Studios
Genre
Collectable Card Games
Platforms
Xbox, Playstation, PC, iOS, Android
About the game
Magic: The Gathering — Duels of the Planeswalkers brings the world's premier trading card game to your living room.
Stainless did that, and then some!
The first "Duels" game by Stainless was released in 2009 on XBLA and was a massive success prompting many sequels for many years. By January 2011, more than 500,000 units of the game had been sold on the Xbox Live Marketplace.
"Digital Magic 2012-15" was directly attributed to doubling revenues of Wizards of the Coast and increasing awareness of the overall physical and digital brand."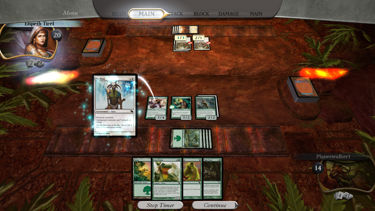 "Magic: The Gathering will always be remembered as the game that launched a hobby. A thousand copycat collectable card games trail pathetically in its magnificent wake."
Stainless was tasked with making the game of "Magic" accessible and easier to play, with an emphasis on targeting new and lapsed players, through digital means.
How did we do it?
Simplified the complex Magic: The Gathering card game without losing depth
Worked in close collaboration with Wizards of the Coast
Created a frictionless onboarding experience for new players
Implemented convincing AI (first ever for Magic!)
Brought graphics & interface up to 21st-century standards
Introduced new platforms to expand the user base
Actively promoted the Magic brand and physical game through the initial version
Created six major iterations, with multiple content drops through the years, on up to 8 simultaneous SKUs and 12 languages
Releases
Magic: The Gathering Duels of the Planeswalkers - released 2009 - Xbox, 2010 PC, Playstation
Magic: The Gathering Duels of the Planeswalkers 2012 - released 2011 - Xbox, PC, Playstation
Magic: The Gathering Duels of the Planeswalkers 2013 - released 2012 - Xbox, PC, Playstation, iOS
Magic: The Gathering Duels of the Planeswalkers 2014 - released 2013 - Xbox, PC, Playstation, iOS, Android
Magic: The Gathering Duels of the Planeswalkers 2015 - released 2014 - Xbox, PC, Playstation, iOS, Android
Magic: Duels - released 2015 - Xbox, PC, iOS
Awards
Ranked #1
PSN Sales Chart, June 2012
Best iOS Game
Metacritic, 2012
Nominee, Best Strategy/Simulation Game
Pocket Gamer Awards, 2013